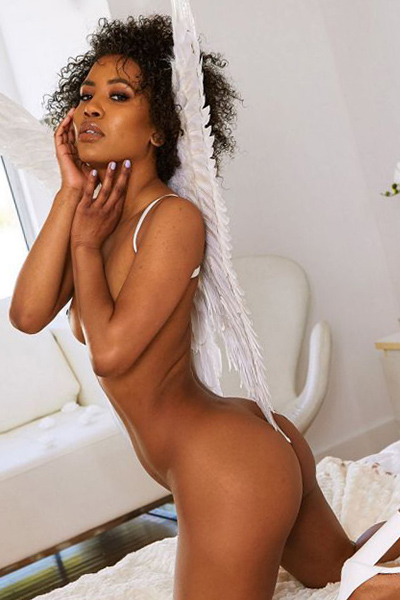 My hand is on your chest and I breathe things in your ear. You will see. You will experience and feel. The hand, on and on and on down. Until I have in my hand what every woman would like to have in her hand. And I massage and knead and let it stand like a one. And I slide up on you and you slide into me. Feel my warmth That I'm the right one for this moment. That no woman will be able to do it to you like me. Just as I can do it with you, every woman wants to do it, but only I can do it. It's just me in this moment. You're ready, you're tough, and I'm soft and wet, and it goes together so wonderfully. Tanay is my name and as an escort woman through Escort Masseurin Berlin for Nuru Massage Service you will get unforgettable hours from me. You can also order me with role play special sex and more. Don't forget to massage four hands better, maybe I'll come with an exclusive Rubens model if you wish.
en.berlinerescort.com
Tel.: 0152 53 21 51 91
I offer you sex and erotic massages.
Age: 24
Breast: 75 C
Waist: 34
Height: 169
Hair colour: Brunette
Body hair: Hairless
Nationality: Greece
Languages: German English