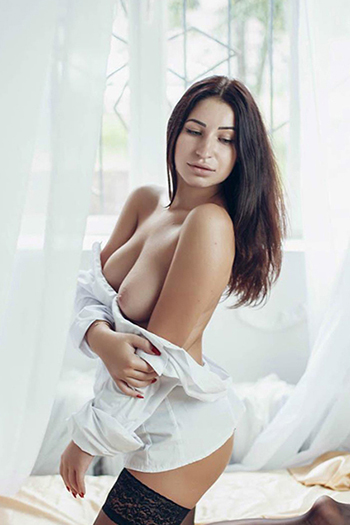 Are you one of the men who are always at full throttle? Doing everything to be successful in all areas of life? Like a workoholic who is only satisfied when he has made it all right? Then you are fully in the trend of the time. But I ask you: Do you get the recognition and reward you deserve? When did your boss expressly praise you last? When did your wife tell you that you are a great and dutiful man? When did your wife embrace you for the last time?
www.privatmodelleberlin.com/en/
Tel.: 0152 10 37 92 79
If you can not answer these questions satisfactorily, you should seriously consider what goes wrong in your life. Because without passion and dedication you will eventually run out of breath, believe me. Forget everything around you and just give me to your pleasure. You will see, it will be a great experience.
I offer you sex and erotic massages.
Age: 24
Breast: 75 C
Waist: 32
Height: 170
Hair colour: Dark
Body hair: hairless
Origin: Lithuania
Spoken languages: English
Dina – privatus Berlyno modelis jausmingas ir mylintis atneša jums orgazmą
Ar jūs esate vienas iš vyrų, kurie visada yra visiškai droseliu? Ką daryti viską, kad būtų sėkminga visose gyvenimo srityse? Kaip darbininkas, kuris yra patenkintas tik tada, kai jis padarė viską gerai? Tada jūs visiškai laiko tendencija. Bet aš paklausiu jūsų: ar gaunate pripažinimą ir atlygį, kurį nusipelnėte? Kada jūsų viršininkas aiškiai pagirė jus paskutiniu? Kada tavo žmona jums pasakė, kad esate puikus ir pareigingas žmogus? Kada tavo žmona paskutinį kartą jus užėmė? Jei negalite tinkamai atsakyti į šiuos klausimus, turėtumėte rimtai apsvarstyti, kas jūsų gyvenime negerai. Nes be aistros ir atsidavimo jūs galų gale pasibaigs kvėpavimas, patikėkite manimi. Pamirškite viską aplink jus ir tiesiog duokite man savo malonumą. Pamatysite, kad tai bus puiki patirtis.